Hello and welcome to Petal Spell!
I am Maria, the maker of all botanical treasures you'll find here.
I take care of every part of this small business. From creating to photographing, packaging and shipping.
Everything happens in my cosy home studio in The Netherlands.
Handcrafted with care
Each piece is being born out of lots of hours of handwork, patience and care. From growing, picking and drying the flowers to encapsulating them in resin, sanding and polishing them to luster.

I use the best materials out there - the clearest and safest Eco resin and quality metal parts, mostly Sterling silver and surgical stainless steel.
The flowers of Petal Spell
Flowers can be whimsy capricious things when it comes to preserving them. Throughout this 6 years journey I've built up a trust relationship with blooms, and they cooperate generously. They keep their vibrant colours and texture beautifully.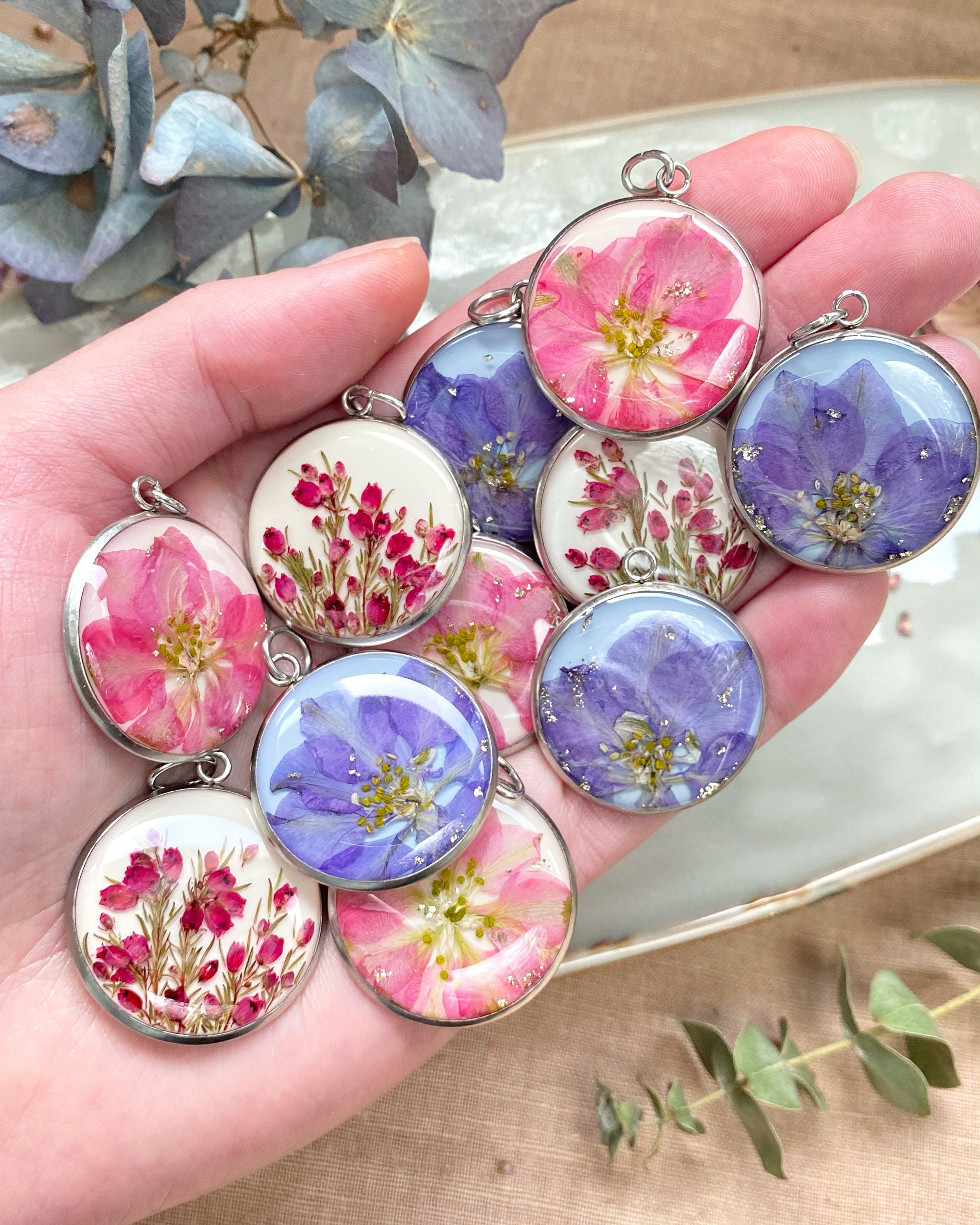 Preserving beauty and energy
While working with plants I've always felt they are more than just beautiful things. They carry valuable gifts and they are here to heal, harmonise and balance our lives.

My intention behind Petal Spell is contributing to
your feeling of closeness to Nature, to Beauty and to YourSelf. Simply put, I want you to feel happy, beautiful and You. I set this intention every time I make or ship your jewellery.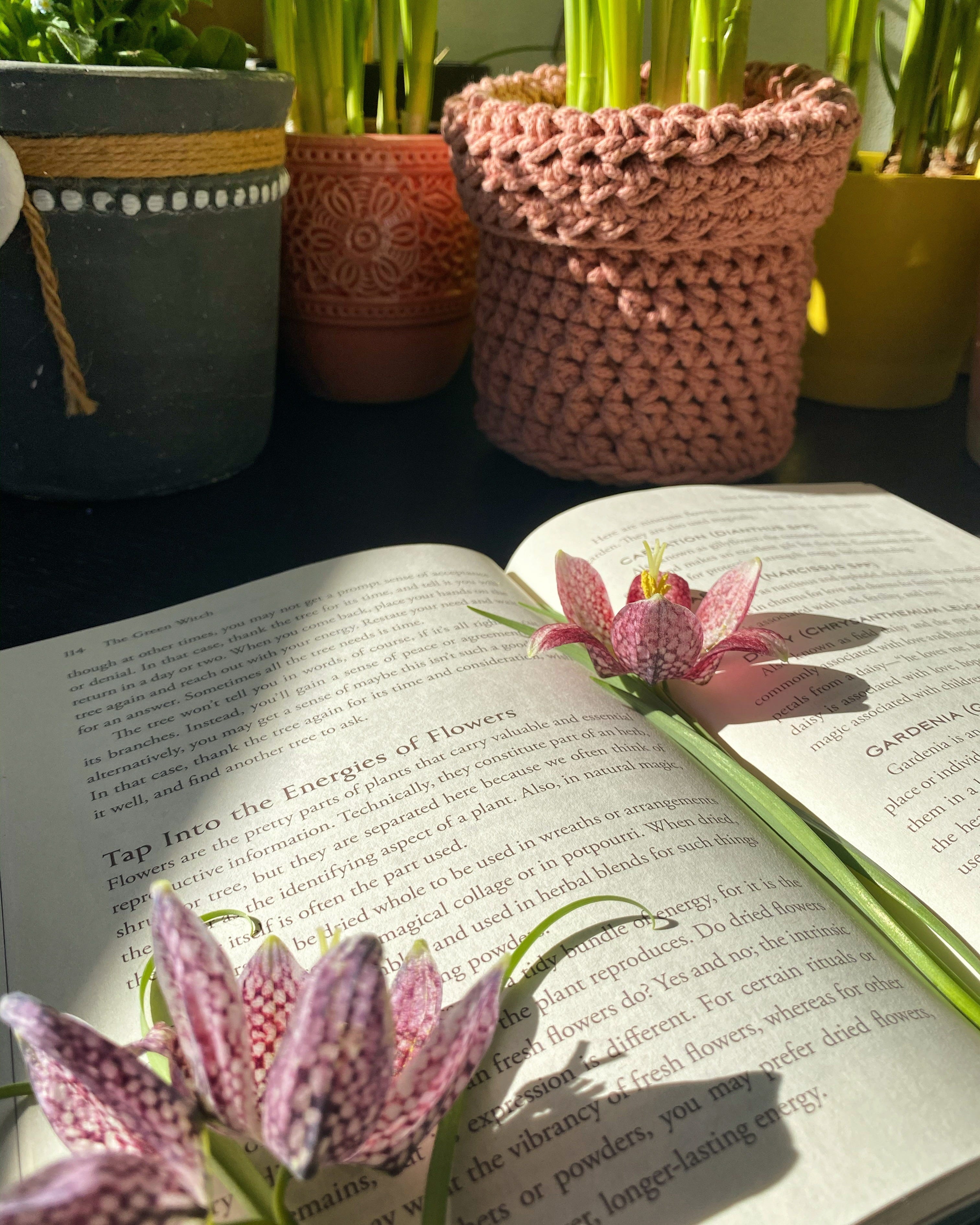 Packaging
A present for a dear one or something special for yourself, it will arrive nicely packaged, ready for gift giving.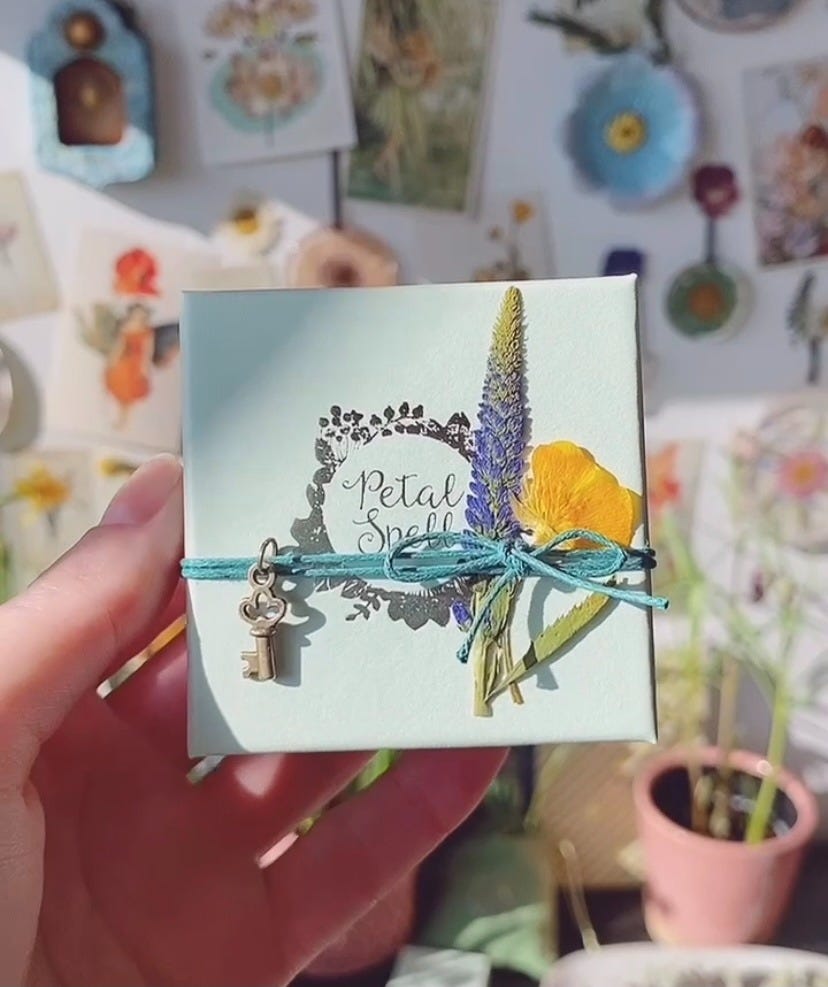 Talk to me
Have any questions? I'll be happy to help.